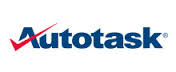 Please take notice: Only API Users will be supported in v1.5 of the Autotask Web Services API. Regular Autotask user accounts will no longer be able to access the Autotask Web Services API.
Why: Autotask will be moving to Datto SSO Authentication platform which requires mandatory 2FA for all users accessing the Autotask user interface. As part of this authentication change, Autotask API access will no longer support non-API users. Using regular user credentials for API access is not good practice as it requires users to share their Autotask credentials with third parties. The benefits behind these authentication moves is to help improve the security of our mutual MSP customers.
When: Starting Wednesday April, 15, 2020, API access will be removed from regular Autotask user accounts.