BVoIP Partner Program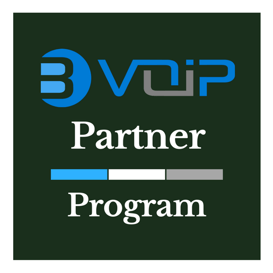 The BVoIP Partner Program has been designed to enable IT, MSP, and Cloud Technology companies to capitalize on the growing Cloud Unified Communications opportunity.
Our partner program is designed to work with entities that have a solid working knowledge of networking and distributed office environments. We feel we have aggregated the right mix of software, hardware, cloud, dial tone, and distribution vendors to give you the tools you need to meet almost any situation.
| | |
| --- | --- |
| As a BVoIP Partner we as obsessed with delivering the tech support and tools your team needs to get to the bottom of issues or help with challanges. We offer a white glove training and onboarding team to hand walk you through our platform. | As a BVoIP Partner you can add new revenue streams and keep competitors out by seamlessly bundling unified communications, integration, and voice to your portfolio – just like you do with your other technology services. |
| As a BVoIP Partner we provide you with the sales and marketing tools you need as well as project assistance to help generate more oppurtunities within your current client base as well as prospective customers! | As a BVoIP Partner we provide you with a unified platform so that you can see all of your services in a "single pane of glass" which streamlines the experience for your team and your down stream customers. |
Pursue new sustainable revenue streams that you fully control without complicated partner relationships.

Take your customers from order to operational quickly

, speeding revenue recognition.
Don't refer to the competition,

own the customer relationship.

Focus on your customers, your core competencies and your bottom line.
Click Here to Learn How Our Partner Program Can Help You Today