FAQ Page -
Have a question for us?
Find out common questions asked and the answers below.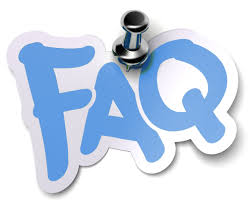 Question:
Do you offer a demo or trial of your cloud platform?

Answer:
We do offer a 30 day trial however we do qualify your organization to see if you are a fit for our partner program first. Feel free to request a demo / trial here.
---
Question:
Do we have to sign up for your partner program in order to get access to the integrations?

Answer:
We do offer our integration alacarte or "bolt on" in many instances which means they can be connected to many different cloud and on-premise phone systems. We do not work directly with end users however and only with IT & MSP firms. If you are an end user looking for a listed integration feel free to contact us and we will be happy to connect you with a BVoIP partner who can assist you!
---
Question:
Where is your cloud located? I am concerned about QOS.

Answer:
We have strategically partnered with Rackspace for our global footprint. We do have points of presence in various Rackspace data center locations:
All of our facilities are peering with top teir carriers in each region to cut down MS Latency. We also equip each facility with a Cloud Server side Session Border Controller (SBC)to mitigate NAT traversal and SIP RTP traffic across the internet from you to us.
---
Question:
How does support work? Can I get a hold of someone on the phone?

Answer:
We provide live call in support as well as ticket based support for our partners. We support our partners and expect that our partners will support their end users. We will only communicate with an end user if we need to conference between the partner and the end user at the partner's request. Today we cover roughly 2/3rds of the global day and then provide after hours emergency support vi an on-call basis. We do offer a white glove on boarding and training option as well as documentation and knowledge base resources.
---
Question:
Do you offer your program outside of the USA?

Answer:
Yes we do offer our program in USA, Canada, Europe, Australia, and New Zealand.
---
Question:
Do we have to do this in the cloud or can we install the system on-premise?

Answer:
Our program is based around the cloudand we expect almost every opportunity go that way. We do understand that there are situations where on-premise is warranted and we can assist with those projects if it is deemed the only viable option.
---
Question:
I am already a 3CX partner can I join your program?

Answer:
Absolutely and you can click here to find out the benefits of working with BVoIP if you are already a 3CX Partner.
---
Question:
We like the integrations but we really want some changes in order to meet how our company does
things!

Answer:
We actively welcome our partners to give us feedback and feature requests via our partner portal to any of our current or future integrations. We have a Partner Advisory Council as well as an Partner Integration Board to help us with prioritizing our road map as well.